Bovada Poker in 2023
Bovada Poker has been around for quite some time now, and it has continued to evolve year after year. As we enter 2023, it's time to take a look at what Bovada Poker is all about and what it has to offer players. From deposit bonuses to tournaments, Bovada Poker has something for everyone. So let's dive in and find out if Bovada Poker is legit or a scam.
Is Bovada Poker Legit or a Scam?
There's always been a bit of debate on whether or not Bovada Poker is legit or a scam. However, we can confirm that Bovada Poker is 100% legit. It's been around since 2011 and has a reputation for being a safe and reliable place to play online poker. It's also worth noting that Bovada Poker is licensed and regulated by the Kahnawake Gaming Commission, which is a well-respected regulatory body in the online gaming industry.
Our Review of Bovada Poker in 2023
In our review of Bovada Poker in 2023, we found that it's a fantastic place to play online poker. The site is easy to navigate, and the games are top-notch, with plenty of variety to keep players entertained. We also found that Bovada Poker is incredibly secure, with all transactions being encrypted and all player data being kept safe.
Bovada Poker's Deposit Bonus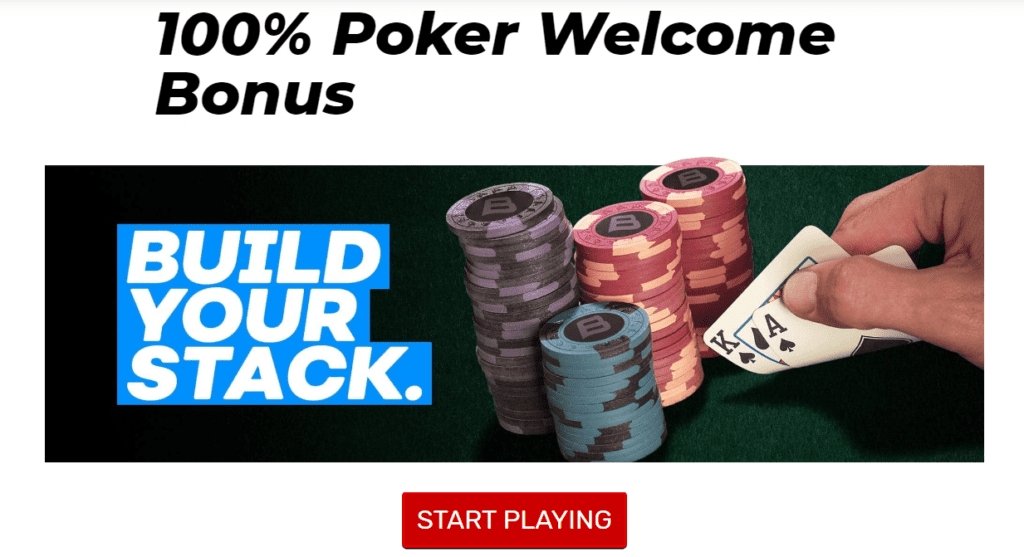 Bovada Poker offers a fantastic deposit bonus for new players. When you sign up and make your first deposit, you can receive a 100% match bonus up to $500. This means that if you deposit $500, you'll receive an additional $500 in bonus cash to play with. It's worth noting that the bonus comes with a wagering requirement, so be sure to read the terms and conditions below before claiming it.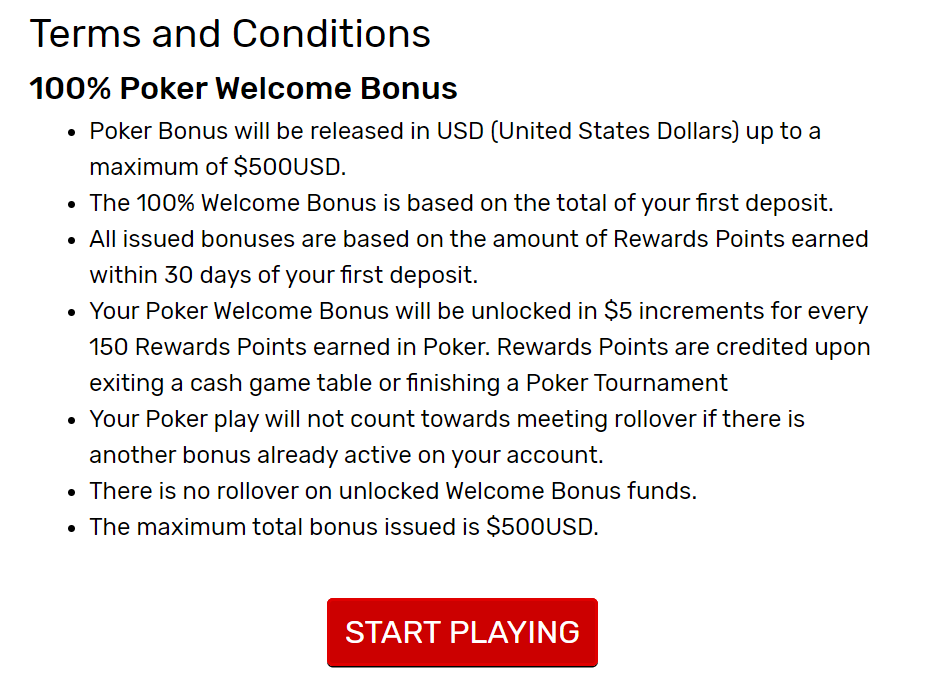 Tournaments at Bovada Poker in 2023
Bovada Poker is known for its tournaments, and 2023 is no exception. The site offers a variety of different tournaments, including freerolls, sit 'n' gos, and multi-table tournaments. There are also plenty of different buy-ins, so players of all budgets can get in on the action. We also found that the tournament schedule is well-organized, making it easy to find the right tournament for you.

Pros and Cons of Playing at Bovada Poker
There are plenty of pros and cons to playing at Bovada Poker. Some of the pros include the fantastic deposit bonus, the variety of tournaments, and the excellent security. Some cons include the fact that the site doesn't accept players from all countries(only USA allowed) and that it can be challenging to get in touch with customer support at times.
Bovada Poker's Mobile App
Bovada Poker also has a fantastic mobile app, which allows players to play their favorite games on the go. The app is easy to use and offers all of the same features as the desktop site, including the ability to make deposits and withdrawals. We found that the app runs smoothly and is a great way to play poker when you're out and about.
Should You Play at Bovada Poker in 2023?
Overall, we highly recommend playing at Bovada Poker in 2023. The site is safe, secure, and offers a fantastic range of games and tournaments. Plus, with the generous deposit bonus on offer, there's never been a better time to sign up and start playing. So what are you waiting for? Head over to Bovada Poker today and start playing!