3 Must-Try NEW Slots to Spin @ Slots.lv in SEPTEMBER 2023
Are you ready for some exciting slot action in September 2023? Look no further than Slots.lv, where you can find an incredible selection of new slot games that will keep you entertained for hours on end! From thrilling excavation adventures to mythical dragon quests and sweet candy-filled fun, there's something for everyone at Slots.lv. Get ready to spin the reels and win big with these three must-try new slots!
#1. Introducing Clover Bonanza: September 2023's Newest Slot Game!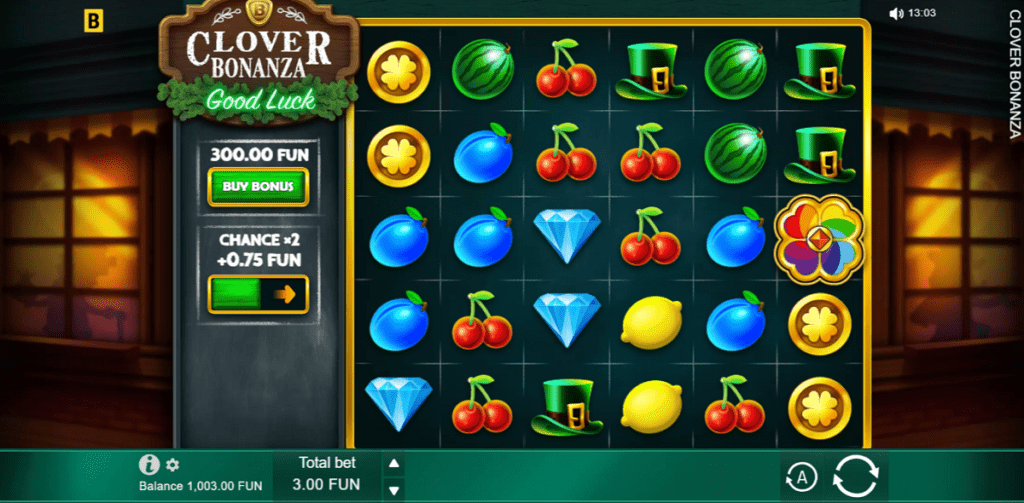 RTP 95.97%. Goes to 95.99% in BUY BONUS Feature and 96.0% with Chance X2 Feature.
Clover Bonanza is the latest addition to the already impressive lineup of slot games at Slots.lv. Designed with a vibrant and captivating Irish theme, this game will transport you to the rolling hills of Ireland, where leprechauns guard their pots of gold. With its stunning graphics and enchanting sound effects, Clover Bonanza offers a truly immersive gaming experience.
The game features a 6 reel grid, providing plenty of opportunities to secure some big wins. The symbols on the reels include lucky horseshoes, pots of gold, leprechaun hats, and of course, four-leaf clovers. Each symbol has its own value, and you'll want to keep an eye out for the special symbols that unlock the game's exciting bonus features.
#2. Unleash the Dragon's Gold 100 for Unforgettable Wins!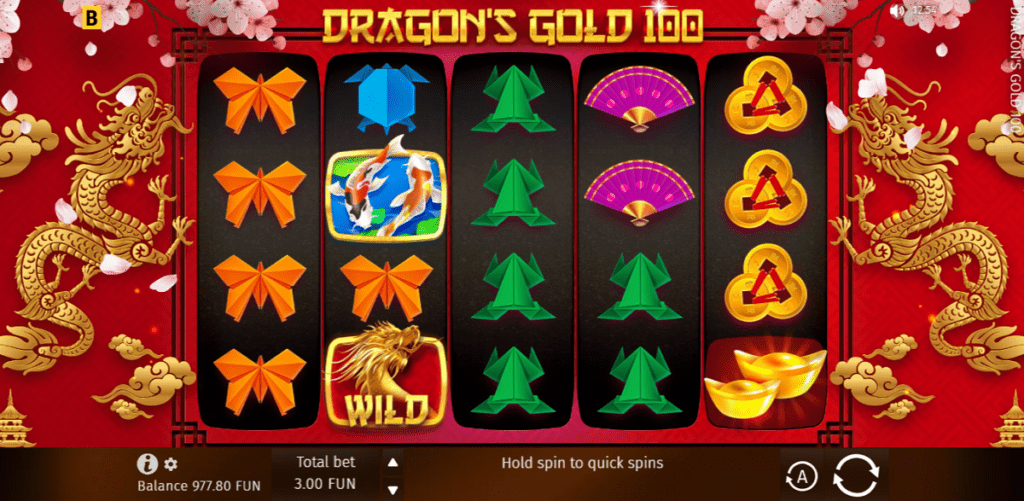 RTP 96.07%
If you're a fan of mythical creatures and big wins, then Dragon's Gold 100 is the perfect slot game for you. This new addition to the Slots.lv lineup will transport you to a world of fantasy and magic, where you'll encounter majestic dragons and golden treasures beyond your wildest dreams.
With 100 paylines and a variety of bonus features, Dragon's Gold 100 offers endless opportunities for unforgettable wins. The dragon wild symbols can substitute for other symbols to create winning combinations, while the scatter symbols can trigger free spins with multipliers. Prepare to be amazed as the dragons breathe fire onto the reels, bringing you incredible rewards and an unforgettable gaming experience.
#3. Indulge in the Sweet Fun of Candy Carnival Slot!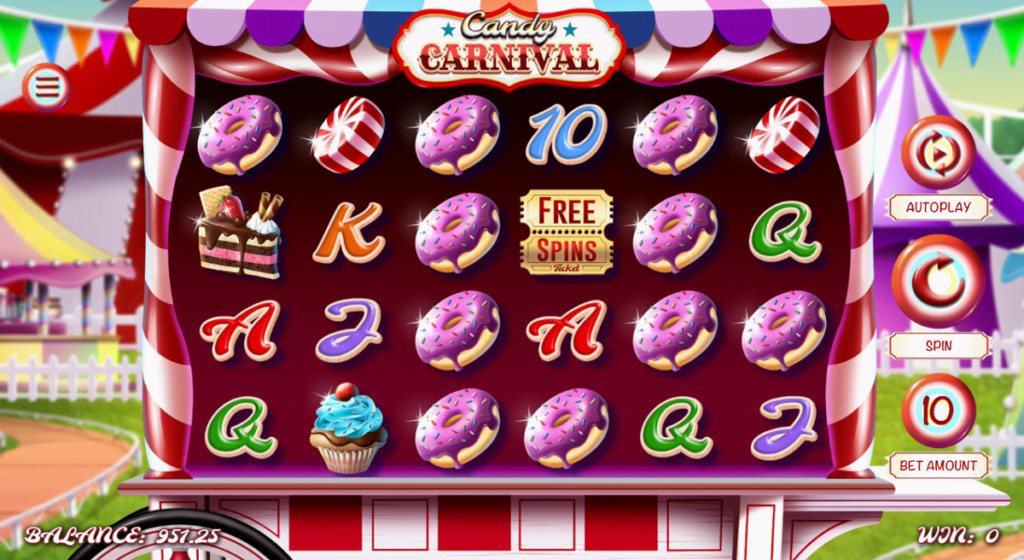 RTP 96.0%
If you have a sweet tooth and love vibrant colors, then Candy Carnival slot is a game you won't want to miss. This delightful new slot at Slots.lv will take you to a whimsical world filled with candy canes, lollipops, and mouthwatering treats. With its cheerful soundtrack and eye-catching visuals, Candy Carnival will transport you to a land of sugary delights.
As you spin the reels, you'll encounter a variety of candy-themed symbols that can lead to big wins. Keep an eye out for the special bonus symbols that can trigger exciting bonus rounds, where you can indulge in even more sweet fun and increase your chances of winning. Whether you're a fan of candy or simply looking for a slot game that will brighten your day, Candy Carnival is a must-try at Slots.lv this month!
Try Your Luck for FREE or Win Real Money at Slots.lv!
At Slots.lv, you have the option to play your favorite slot games for free or take a chance at winning real money. Whether you're a seasoned player or just starting out, this online casino has something for everyone. The free play mode allows you to test out the games and familiarize yourself with the mechanics, while the real money option gives you the chance to win big. So, whether you're looking to have some fun or hit that jackpot, head over to Slots.lv and let the games begin!
Get Ready for Exciting Bonuses at Slots.lv in September 2023!
September 2023 is going to be an exciting month at Slots.lv, with a range of bonuses and promotions up for grabs. From reload bonuses to free spins, there's no shortage of rewards to enhance your gaming experience. Keep an eye out for special promotions and bonus codes that can boost your chances of winning. With these exciting bonuses, you'll have even more reason to try out the new slots and aim for those big wins. So get ready to take advantage of the generous bonuses at Slots.lv this month!
Discover the Latest Slot Games at Slots.lv and Spin to Win!
Slots.lv is always at the forefront of innovation when it comes to slot games, and September 2023 is no exception. Three new slots are set to take the online casino by storm. Clover Bonzana will transport you to fun rolling hills that will make you feel you are in Ireland. Dragon's Gold 100 will take you on a mythical adventure, where you can encounter majestic dragons and collect precious gems. And if you have a sweet tooth, Candy Carnival is the perfect slot for you, with its colorful design and delicious treats. With stunning graphics, immersive gameplay, and the chance to win big, these new slots are not to be missed!
Have Fun Today with our Recommended 3 Must Try NEW Slots to Spin @ Slots.lv
Whether you're a seasoned player or new to the world of online slots, Slots.lv has something for everyone. With their incredible selection of new slot games, you'll never run out of exciting options to try. From the Irish adventure of Clover Bonanza to the mythical quest of Dragon's Gold 100 and the sweet indulgence of Candy Carnival, the possibilities for fun and big wins are endless.
What's more, you can try these new slots for free or play with real money to win thrilling cash prizes. Slots.lv also offers exciting bonuses and promotions, so you can maximize your chances of hitting the jackpot. Don't miss out on the opportunity to spin the reels and win big this September at Slots.lv. Discover the latest must-try new slots and let the spinning begin!