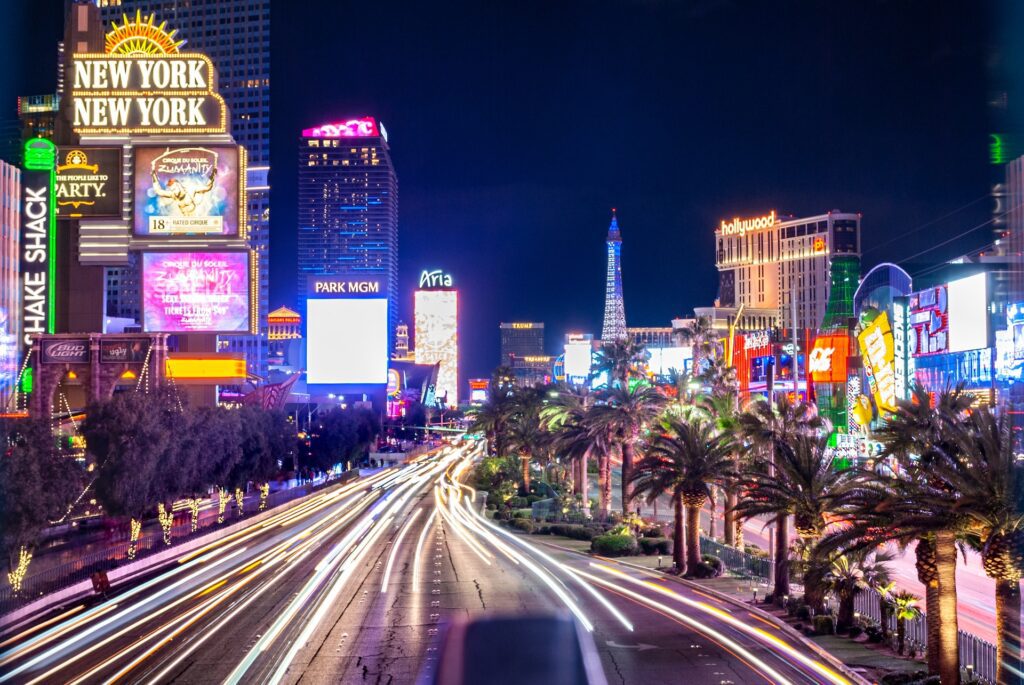 Las Vegas is the world-famous gambling capital of the world, and blackjack is one of the most popular games there. The thrill of hitting the perfect 21 while the dealer busts is something every blackjack player dreams of. However, not all casinos in Vegas offer the same odds and atmosphere for blackjack enthusiasts. In this article, we have compiled a list of the 6 best casinos in Vegas for blackjack players.
6 Best Casinos in Vegas for Blackjack Players
1. Bellagio
The Bellagio casino is famous for its luxury and atmosphere, and their blackjack tables are no exception. You will find both high-limit and low-limit tables, along with a variety of blackjack variations. The dealers are friendly and professional, making the gaming experience even more enjoyable. If you are a blackjack player who values ambiance and quality, the Bellagio is the place to go.
2. Aria
The Aria resort and casino is another Vegas hotspot for blackjack players. The casino offers a variety of different blackjack games, including single deck, double deck, and shoe games. The minimum bet at their tables is higher than average, but the atmosphere and professional dealers make up for it. Plus, the Aria also offers a high-limit lounge for the more serious blackjack players.
3. MGM Grand
The MGM Grand is one of the largest casinos in the world, and it has one of the best blackjack scenes in Vegas. With over 25 blackjack tables, there is a game for every type of player. The MGM Grand also offers a variety of different blackjack variations, including popular ones like Switch and Double Attack. The minimum bet is lower than at some other Vegas casinos, making it a great option for casual players.
Hit the Jackpot: Where to Win Big!
4. The Venetian
The Venetian is one of the most luxurious casinos in Vegas, and it also has some of the best blackjack tables. Their blackjack games offer reasonable minimum bets and excellent odds. The dealers at The Venetian are known for being some of the friendliest and most professional in Vegas. If you are looking to win big while playing blackjack in a luxurious environment, The Venetian is the place to be.
Check out CBR's The Venetian Casino Review!
5. Caesars Palace
Caesars Palace is another iconic casino in Vegas with a great blackjack scene. The casino offers a variety of different blackjack games, including 6:5 and 3:2 games, and the minimum bet ranges from $15 to $50. The dealers are experienced and friendly, and the casino offers a high-limit room for the more serious players. Caesars Palace is a great option for blackjack enthusiasts who are looking for a classic Vegas experience.
6. The Mirage
The Mirage casino has a reputation for being a great place to play blackjack, with a variety of different tables and games available. The minimum bet is reasonable, and the dealers are known for being friendly and professional. The Mirage also offers blackjack games with excellent odds, making it a popular choice for serious blackjack players.
Aces High: Play at the Best Casinos
If you are looking to win big while playing your favorite game, blackjack, in Vegas, these six casinos are the best places to be. With great atmosphere, friendly dealers, and excellent odds, you are sure to have a fantastic gaming experience at any of these casinos. So, get your cards ready and head to one of these Vegas hotspots!
There are many casinos in Vegas that offer blackjack games, but not all of them offer the same odds and ambiance. We hope that this article has helped you narrow down your options and find the perfect casino for your blackjack needs. Remember, whether you are a casual player or a serious blackjack enthusiast, there is a casino in Vegas that is perfect for you.
Looking to play blackjack today online? You can and get a great bonus too! Play Blackjack at the Best Live Dealer Casinos Online and you just might WIN BIG! Good luck mate!
Play Blackjack @ Bovada Casino – Welcome Bonus: 100% upto $3000 FREE!