Dice Bonanza Slot Review – Slot of the Week at Slots.lv
Welcome to the exciting world of Dice Bonanza, the latest addition to the thrilling slot games at Slots.lv! This action-packed game is guaranteed to keep you entertained for hours with its unique features and exciting gameplay. Whether you're a seasoned player or new to the world of slots, Dice Bonanza is sure to offer a fun and rewarding experience. So, let's dive into this amazing game and discover all it has to offer!
Dice Bonanza Slot Review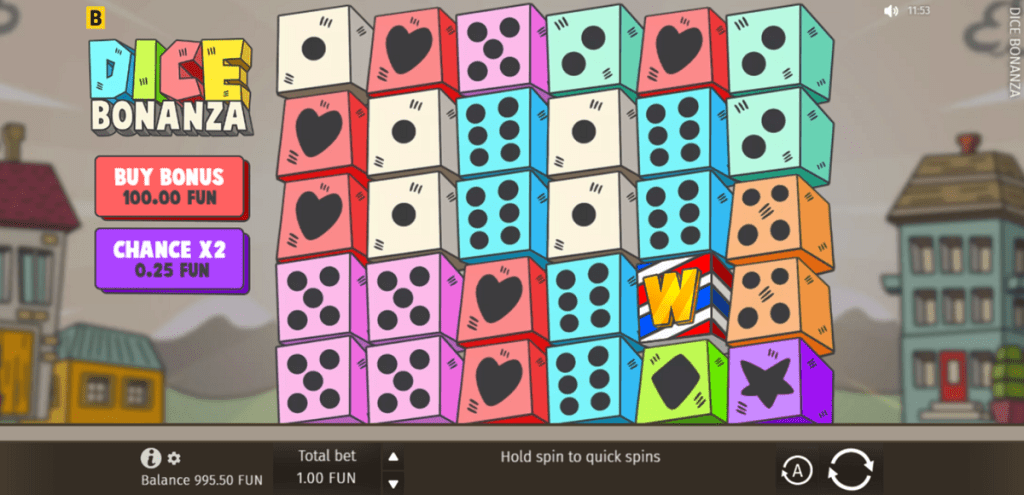 Get ready for a dice-rolling extravaganza with Dice Bonanza, the Slot of the Week at Slots.lv! This vibrant and colorful slot game is designed to captivate players with its engaging gameplay and enticing features. With its 6 reel, 5 row layout, players have the chance to line up matching symbols and trigger exciting bonus rounds. The game is set against a backdrop of a rural village, complete with hills, mountains and the cottages in the background, creating a pleasant viewing experience.
Game Overview and Features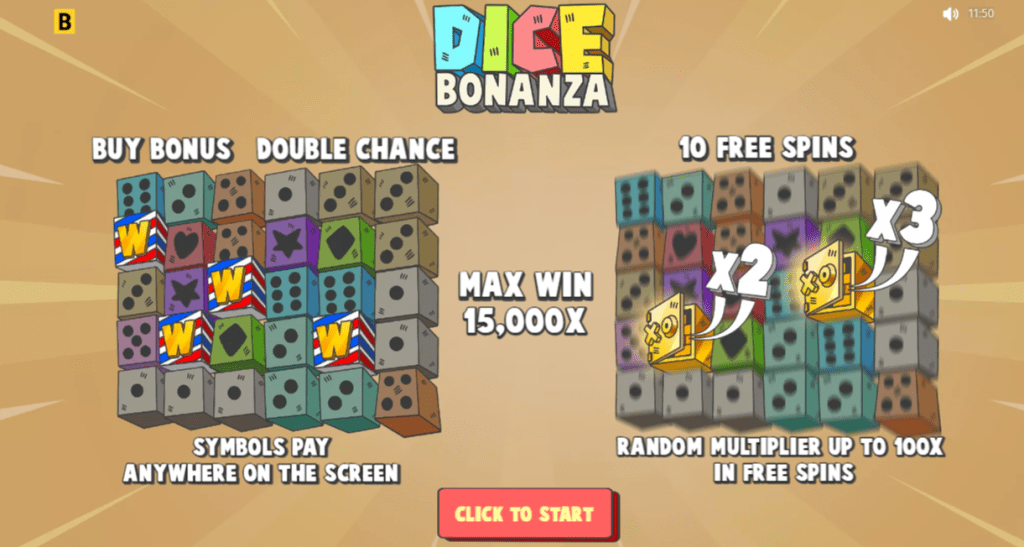 Dice Bonanza is a slot game that offers a unique twist on the traditional slot machine. Instead of the usual symbols, this game features dice with numbers ranging from one to six. The goal is to match the dice on the reels and trigger winning combinations. Additionally, the game offers a special Free Spins feature, where players can win up to 30 free spins by landing six Scatter symbols. During the Free Spins round, all wins are multiplied by three, giving players even more chances to hit it big!
RTP & Volatility Explained
Dice Bonanza has an impressive Return to Player (RTP) rate of 95.97%, which means that over time, players can expect to win back $95.97 for every $100 wagered. This high RTP rate ensures that players have a fair chance of winning and adds to the overall excitement of the game. As for volatility, Dice Bonanza falls into the medium range, which means that players can expect a good balance between frequent small wins and the occasional big win.
Play for FREE or Real Money at Slots.lv
At Slots.lv, players have the option to play Dice Bonanza for free or real money. This is a fantastic way for players to get a feel for the game and understand its mechanics before wagering real money. The free play mode allows players to enjoy all the features of the game without any risk. For those feeling lucky and ready to win big, playing Dice Bonanza for real money offers the chance to take home some exciting cash prizes and experience the thrill of winning firsthand!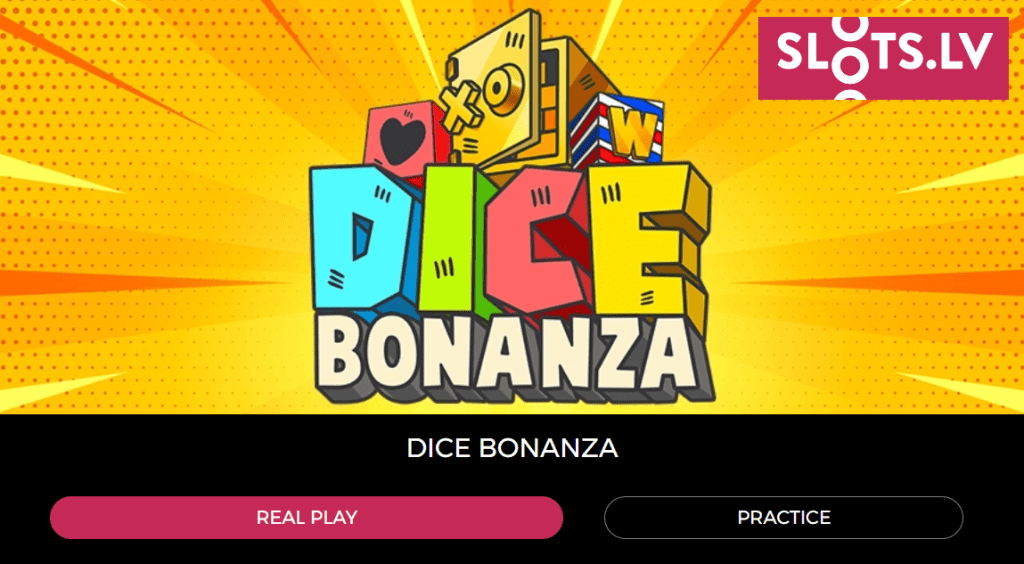 Get in on the Dice Bonanza Fun!
Our Dice Bonanza review found that is a must-try slot game for all casino enthusiasts. With its engaging gameplay, vibrant graphics, and exciting features, it's no wonder this game is the Slot of the Week at Slots.lv. So, head on over to Slots.lv today and get in on the Dice Bonanza fun. Who knows, you might just roll your way to a huge jackpot! Good luck and enjoy the adventure!
With its unique gameplay and thrilling features, Dice Bonanza is set to become a favorite among slot game enthusiasts. Whether you choose to play for free or wager real money, this game guarantees hours of entertainment and the chance to win big. So, don't miss out on the excitement – head over to Slots.lv and start rolling the dice in Dice Bonanza today!